By Ian Neubauer, World Nomads Contributor
I learned a lot in a fortnight in Morocco – an overland odyssey that took in the ancient city of Fez, the blue city of Chefchaouen and Tangier, a port city on the Strait of Gibraltar.
Hollywood inspired me to go to Morocco. Tense psychological dramas like Babel and Allied, the 1942 classic Casablanca and action epics like Troy and Gladiator. Those who are old enough won't easily forget footage of The Rolling Stones galivanting around Morocco in the 1960s or that riotous episode of Absolutely Fabulous when Edina and Patsy fly to Morocco and nearly get arrested at the airport.
Yet these films can't tell you what it's like to travel in Morocco. To begin with, it's an Islamic country so the laws and social norms are very different from the West. Alcohol, while not illegal, is hard to come by outside touristy areas and can only be consumed inconspicuously. Showing too much skin outside a beach or hotel pool is definitely not a good idea, and under no circumstances should a non-Muslim ever enter a mosque. Half the country shuts down on Fridays, the day of the Muslim sabbath, while restaurants only open late at night during the holy month of Ramadan when observant Muslims fast from sunup to sundown.
Here are six other things I learned while traveling through Morocco.
1. Marrakesh is Overrated, Head to Fez Instead
Over the past few years, many of the biggest travel guides and websites have named the desert oasis city of Marrakesh, and the labyrinthine alleyways of its medina (or old city), the world's best destination.
But Marrakesh has become a victim of its own success and is suffering from over-tourism. A record two million people visited in 2017 – outnumbering locals by nearly two to one and taking away from the medina's authenticity.
Fez, 185mi (297km) east of Casablanca, is as authentic as they come; its 1,200-year-old medina is said to be the best-preserved old city of the Arab world. Cars can't possibly fit through the tall narrow archways of the medina's fortified walls, so locals use handcarts and donkeys to carry stuff around instead.
You'll probably get lost while exploring Fez medina's 9,500 cobblestone alleyways and dimly lit pedestrian tunnels. But getting lost is part of the experience; a road to discover a handmade leather bag you must have or a hole-in-the-wall pastry shop crammed with exotic sweets and pastries. And, with the World Heritage-listed city now bearing the fruits of a decades-long restoration program, Fez has to be Morocco's best-kept open secret.
2. Moroccans Don't Like to be Photographed
With mosques, houses, police stations and even lampposts and bins painted in an electric shade of blue, the blue city of Chefchaouen, 125mi (200km) north of Fez on the foothills of the Rif Mountains is a photographer's wet dream. I gave myself three days to photograph Chefchaouen and its 500-year-old medina, but the job took more than twice as long because Moroccans really don't like to be photographed.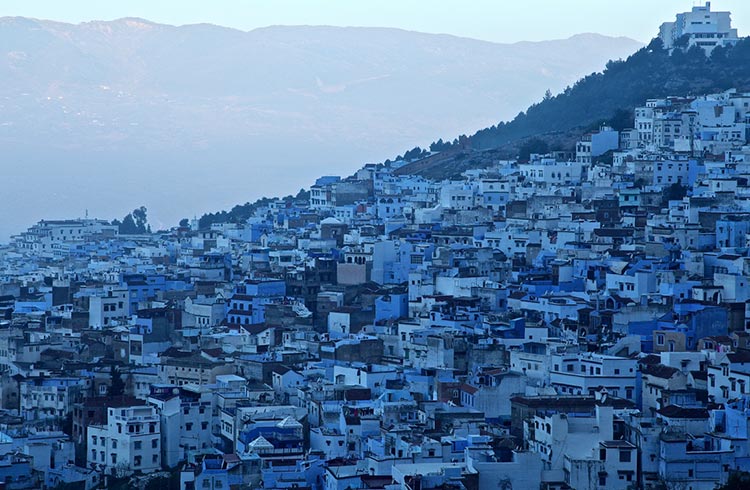 I'll never forget the time a man who was just a smidge in my camera's frame shouted 'NO PHOTO!' at me from a block away – from the other side of the road! Or the time a hawker dressed in colorful headscarves allowed me to take his portrait – simply because he was the first and only person in Morocco to do so.
There are, of course, ways around it. You can always photograph people from the back, from the side, from balconies and rooftops. Sitting patiently in a plaza or cafe and snapping a photo when the opportunity presents itself also yields good results, while wading into a situation with a selfie-stick doesn't.
Due to the long history of tourism in Morocco, locals are used to being asked for photographs, and sometimes there is an expectation that they will receive a tip. Tipping a subject for a photo will help get their permission, however, once you pay for a photo the subject is no longer in situ; they are modeling and the photo will rarely feel authentic.
3. The Magic Carpet Scam
In the Middle Eastern fable One Thousand and One Nights, the hero Prince Husain buys a magic carpet. Carpet sellers in Morocco will try to convince you their antique handwoven wool rugs are magical, too – that you should buy an expensive one as an investment to resell it at a huge markup back home.
As ridiculous as it may sound, visitors to Morocco fall for this trick all the time. It starts with a curious look inside one of 10,000 identical carpet stores, where you are 'befriended' by a local who offers to walk you to the only honest carpet dealer in town but in truth, it's his brother, cousin or friend.
Once inside, you'll be offered glass after glass of tea and a story about the hundreds of hours tribespeople in the small village of so and so spent weaving the pattern – the first of a well-practiced repartee of legitimate and underhanded tactics that will be dispatched like Exocet missiles until you crack.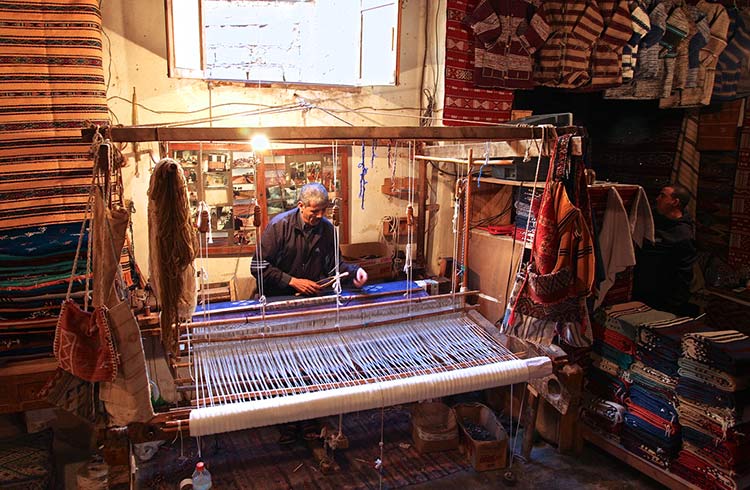 Just say "la shukran" (no thank you) and walk away. If you're serious about buying a rug in Morocco, do your research first, find a few reputable dealers and be prepared to bargain hard because prices are inflated right off the bat.
Moroccan blogger and rug collector Amanda Mouttaki, who admits she paid "way too much" for her first rug in Fez, suggests buyers should drop the first offer "by as much as two thirds and work from there.
4. Don't Bother With Planes, Get the Train Instead
With most attractions concentrated along the coast and in Morocco's northeast, rail travel makes a lot of sense. Trains are safe, punctual, cheap, comfortable and a great way to see the county.
At Casablanca Airport, I paid US $17 for a first-class train ticket to Fez. The journey took five hours, the desert scenery was stunning and the train chugged within spitting distance of Roman ruins from the third century on the outskirts of the city Meknes.
A train journey from Marrakesh to Fez takes 10 hours and costs US $30 for a first-class ticket or US $20 for second class. You don't have to book a ticket online; you can just buy one at a station and hop aboard the next service.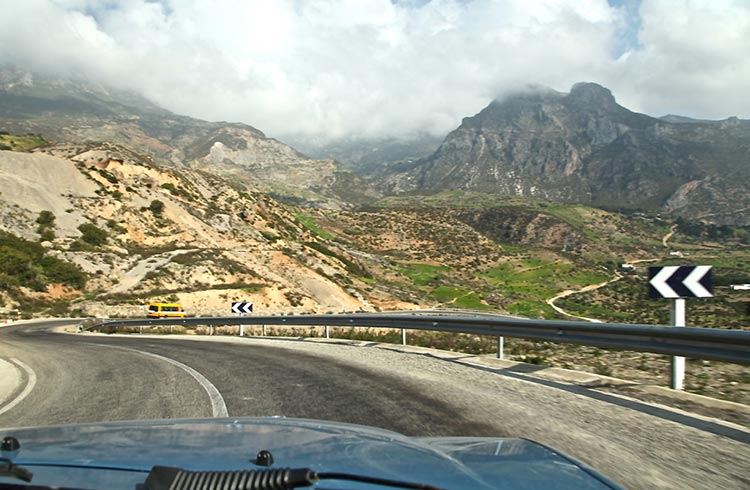 Grand taxis are another novel way to get around the country. Not to be confused with petit or regular taxis, grand taxis are big old Mercedes Benz saloons from the eighties – part of an ad-hoc national network that connects every city and town in Morocco. Grand taxis have four passenger seats in the back and two passenger seats in the front, and generally, they only leave after all six seats are taken.
But, why wait when you can hire the entire grand taxi for much less than it would cost you back home. You can buy all six seats in a grand taxi traveling between Chefchaouen and Fez – a distance of 125mi (200km) – for only US $50. When I did the trip I was traveling solo, so I hired the two front seats for US $16.
5. The Food is Bloody Amazing
Want to lose weight? Then forget about Morocco. Servings are huge and most meals are quite cheap. Morocco's national dish is the tagine – a hearty North African stew combining lamb, chicken or fish with potatoes, peas, beans, nuts and spices like saffron, ginger as well as cinnamon and dried fruits that typically cost around $3 to $6.
I went to a restaurant set inside a 14th century villa in Fez where every meal begins with flatbread and 10 separate dips – zucchini marinade, rice with herbs, beans in garlic, sweet carrots, diced potatoes, Moroccan salad, olives, aubergine dip and scolymus (a herb like spinach). Then comes the main – meshwi – barbecued lamb with couscous – followed by dessert.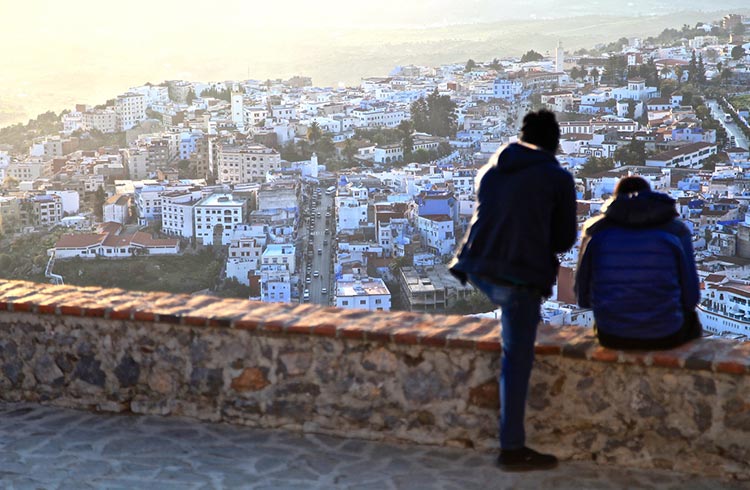 The best meal I had in Morocco was a grilled chicken sandwich from a shabby-looking food van parked outside the medina in Tangier overlooking the sea. Inside the van, behind a long grill, were three heavyset men. One cooked and chopped up a small mountain of chicken rubbed with salt and spices like paprika and cumin. The second chopped and cooked an equally large mountain of green olives. The third toasted baguettes, filled them with chicken and olives before drizzling garlic, tomato and chili sauces on top.
6. Get Used to the Smell of Hash
It's hard to describe, but the moment a waft hits you there's no mistaking the intensity of burning hashish, a marijuana byproduct that looks like black rubber. Hashish has been produced on a small scale in Morocco for centuries and a lot of Moroccans, both women, and men, take in public.
Figures on consumption are murky, but The Economist ranks Morocco as the world's largest supplier of the drug. So, if you're outright offended by marijuana or cannot tolerate any kind of second-hand smoke, you may want to go somewhere else or at least scratch Chefchaouen off your to-do list. The blue city is surrounded by the Rif Mountains, the epicenter of hash production in the country.
Dealers on the street will invariably try to sell you some, but buyer beware. Despite appearance and what some locals may tell you, hashish is still illegal in Morocco and Moroccan police are not known for their light-handed touch.
Who needs it anyway? Morocco is already one of the most colorful and psychedelic destinations on Earth.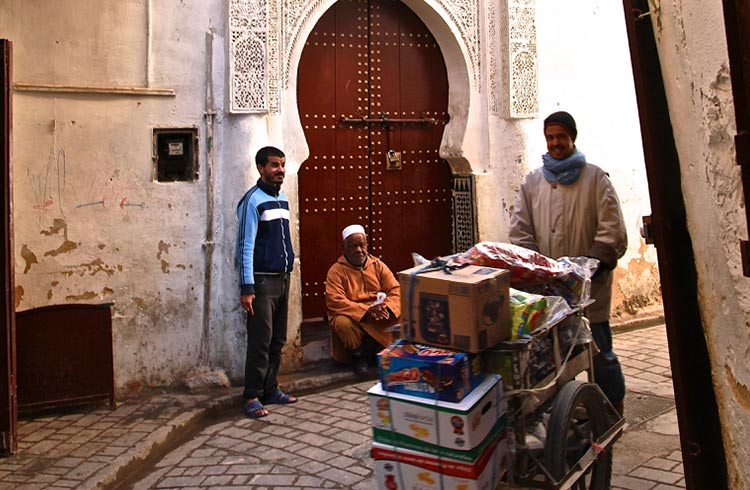 What do you wish you'd known before going to Morocco?